Details
2004-2006 Dodge Mercedes Sprinter 2.7L diesel engine, this comes as a complete drop in (as shown in pictures). The engine was removed from a van with 180k miles that was in an accident. We had the engine running before it was removed from the van.  It ran smooth and there was minimal blow by.  When the oil cap was removed when it was running the timing chain sounded noisier then usual.  Because of this the engine is being sold at a discount. Please watch the video for more details.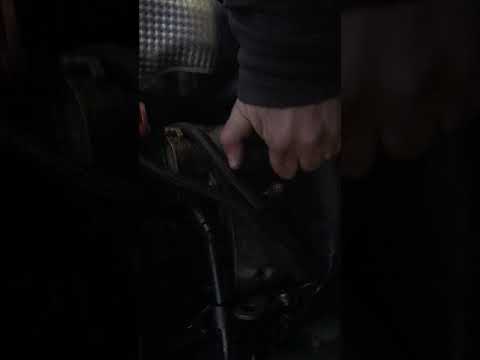 2005 mercedes sprinter tag as43373 - YouTube
Video will open in a new window
Using the eBay App? Paste link into a browser window:
[isdntekvideo]
Please use the compatibility guide as a loose guideline and make sure that this part will work for you before ordering.
Shipping: Use a packaging depot that I drop the parts off to and they package them and ship them, I will drop of the parts to them within 3 business days at the most and they email me tracking info within in a couple of days after that and at that point I will update ebay. The part will be shipped truck freight so if a business address is provided it will come right to your door otherwise it will go to the closest depot and be held for pickup.
Warranty: There is a 60 day warranty on the long block this doesn't include the accesories, turbo, or fuel system.  In order to recieve a refund the motor will need to be returned in the same state that it was recieved at the buyers expense.  
Parting out the complete van please message me if you have any questions about this listing or any other parts you're looking for.
Fitment Details
| Year | Make | Model | Trim | Engine | Notes |
| --- | --- | --- | --- | --- | --- |
| 2003 | Dodge | Sprinter 2500 | Base Standard Cargo Van 3-Door | 2.7L 2687CC 165Cu. In. l5 DIESEL DOHC Turbocharged | |
| 2003 | Dodge | Sprinter 2500 | Base Standard Passenger Van 3-Door | 2.7L 2687CC 165Cu. In. l5 DIESEL DOHC Turbocharged | |
| 2004 | Dodge | Sprinter 2500 | Base Standard Cargo Van 3-Door | 2.7L 2687CC 165Cu. In. l5 DIESEL DOHC Turbocharged | |
| 2004 | Dodge | Sprinter 2500 | Base Standard Passenger Van 3-Door | 2.7L 2687CC 165Cu. In. l5 DIESEL DOHC Turbocharged | |
| 2005 | Dodge | Sprinter 2500 | Base Standard Passenger Van 3-Door | 2.7L 2687CC 165Cu. In. l5 DIESEL DOHC Turbocharged | |
| 2005 | Dodge | Sprinter 2500 | Base Standard Cargo Van 3-Door | 2.7L 2687CC 165Cu. In. l5 DIESEL DOHC Turbocharged | |
| 2005 | Dodge | Sprinter 2500 | Base Cab & Chassis 2-Door | 2.7L 2687CC 165Cu. In. l5 DIESEL DOHC Turbocharged | |
| 2006 | Dodge | Sprinter 2500 | Base Cab & Chassis 2-Door | 2.7L 2687CC 165Cu. In. l5 DIESEL DOHC Turbocharged | |
| 2006 | Dodge | Sprinter 2500 | Base Standard Cargo Van 2-Door | 2.7L 2687CC 165Cu. In. l5 DIESEL DOHC Turbocharged | |
| 2006 | Dodge | Sprinter 2500 | Base Standard Cargo Van 4-Door | 2.7L 2687CC 165Cu. In. l5 DIESEL DOHC Turbocharged | |
| 2006 | Dodge | Sprinter 2500 | Base Standard Cargo Van 3-Door | 2.7L 2687CC 165Cu. In. l5 DIESEL DOHC Turbocharged | |
| 2006 | Dodge | Sprinter 2500 | Base Standard Passenger Van 3-Door | 2.7L 2687CC 165Cu. In. l5 DIESEL DOHC Turbocharged | |
| 2003 | Dodge | Sprinter 3500 | Base Standard Cargo Van 3-Door | 2.7L 2687CC 165Cu. In. l5 DIESEL DOHC Turbocharged | |
| 2004 | Dodge | Sprinter 3500 | Base Standard Cargo Van 3-Door | 2.7L 2687CC 165Cu. In. l5 DIESEL DOHC Turbocharged | |
| 2005 | Dodge | Sprinter 3500 | Base Cab & Chassis 2-Door | 2.7L 2687CC 165Cu. In. l5 DIESEL DOHC Turbocharged | |
| 2005 | Dodge | Sprinter 3500 | Base Standard Cargo Van 3-Door | 2.7L 2687CC 165Cu. In. l5 DIESEL DOHC Turbocharged | |
| 2005 | Dodge | Sprinter 3500 | Base Standard Passenger Van 3-Door | 2.7L 2687CC 165Cu. In. l5 DIESEL DOHC Turbocharged | |
| 2006 | Dodge | Sprinter 3500 | Base Cab & Chassis 2-Door | 2.7L 2687CC 165Cu. In. l5 DIESEL DOHC Turbocharged | |
| 2006 | Dodge | Sprinter 3500 | Base Standard Cargo Van 2-Door | 2.7L 2687CC 165Cu. In. l5 DIESEL DOHC Turbocharged | |
| 2006 | Dodge | Sprinter 3500 | Base Standard Cargo Van 3-Door | 2.7L 2687CC 165Cu. In. l5 DIESEL DOHC Turbocharged | |
| 2006 | Dodge | Sprinter 3500 | Base Standard Cargo Van 4-Door | 2.7L 2687CC 165Cu. In. l5 DIESEL DOHC Turbocharged | |